Bespoke Software Development for Cheshire Work Zones
Background
Cheshire Work Zones, set up by the local authority, offer a range of services to help develop employability and job hunting skills for adults around the west-Cheshire region. They needed to establish a robust database solution to handle their customer information and progress, and provide the necessary reporting information for senior management.
It was important to be able to identify customers with the greatest need and make it straightforward to develop an action plan to help them as quickly as possible.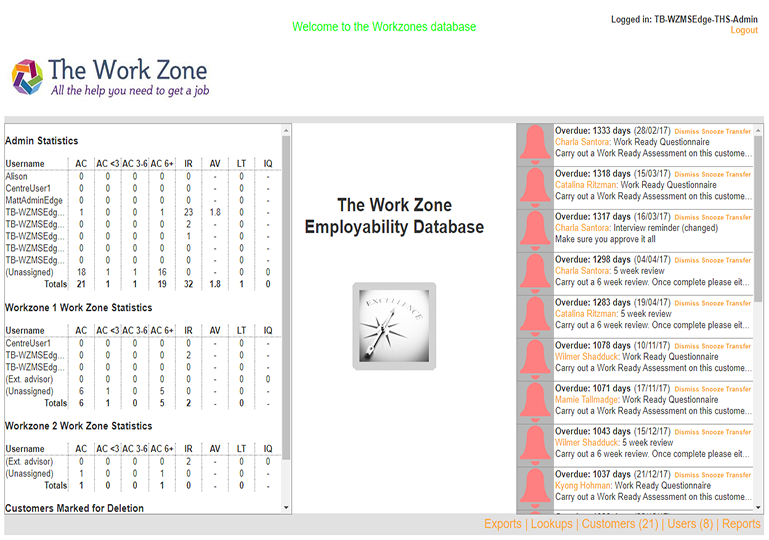 Simplicity
The system needed to be accessed from remote sites around the region with each site operating a number of staff and managers with different needs and levels of access. It also needed senior management access from the commissioning authority.
The authority already had the Work Zones up and running and had organically grown an Access database to handle the operation, but this was created as a temporary starting point with the intention of creating a fully capable system.
Project Plan
We were able to put together a loose specification based upon the existing Access, Excel and paper-based processes, and develop a visual and interactive mock-up of the possible solution.
The mock-up was honed over a few meetings and discussions until a suitable initial concept was put together.
From the, fairly detailed, initial concept we were able to create a draft solution which staff could trial and work with us to hone and tune ready for launch across the organisation.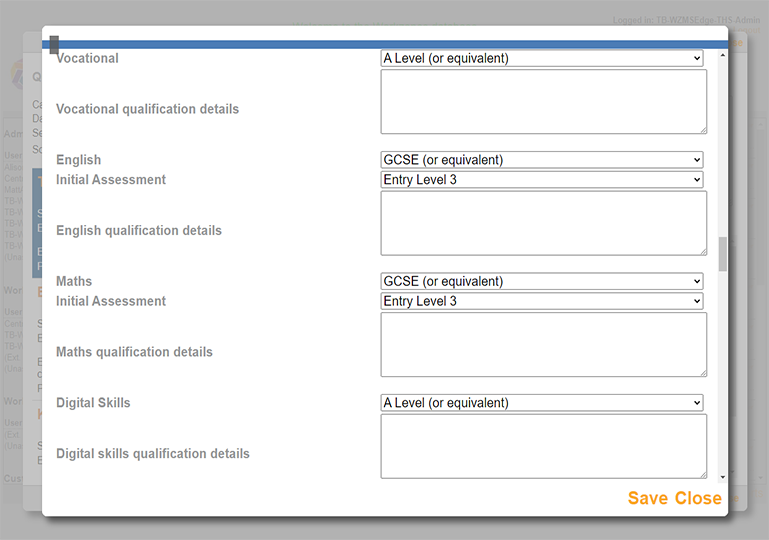 FULFILLMENT
The system is in permanent, full-time use across the region whilst interviewing customers and putting their details into the database using a simple wizard to gather all the information in real-time. The system is used by non-technical staff whose main concern is to provide the best service they can to their customers and not spend time having to struggle with a computer system. The system successfully gets out of the way and helps to fulfill their mission to their customers, whilst providing the solid backdrop necessary for sensitive data management and senior management reporting.